May 21, 2017
Dressing Downton Traveling Exhibit Comes to St. Augustine
By: Jamie Narehood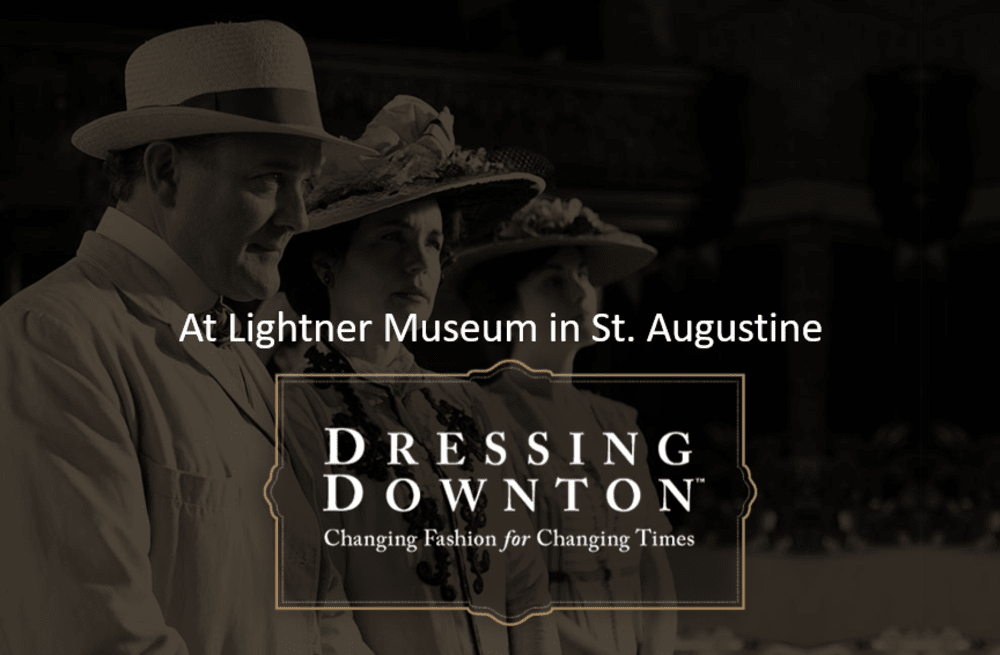 Dressing Downton Traveling Exhibit Comes to St. Augustine
Gilded Age Collection Pairs with Post Edwardian Era Fashions
October 4, 2017 – January 7, 2018
With an impressive line of former hosts like Asheville's Biltmore Estate; the Paine Art Center and Gardens in Oshkosh, Wisconsin; Chicago's Richard H. Driehaus Museum; Cincinnati's Taft Museum of Art; and Nashville's Cheekwood Art & Gardens; St. Augustine's Lightner Museum (the former posh Alcazar Hotel, built by railroad tycoon Henry Flagler in 1888) is the last scheduled stopover for the traveling exhibit," Dressing Downton: Changing Fashion for Changing Times".

"Dressing Downton highlights fashion from one of the most widely watched television dramas in the world, Downton Abbey®. Follow your favorite characters, both upstairs and down. Walk through a costume chronicle of the period in this now traveling exhibition that showcases nearly 40 period costumes and jewelry from the hit series."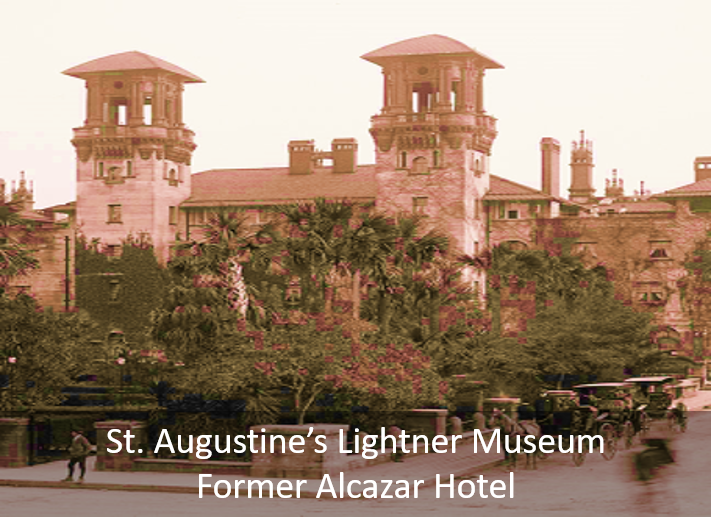 St. Augustine FL may be the last stop, but dare we say it might be the best stop? In typical Lightner Museum grandeur, the Dressing Downton exhibit will pair, in complimentary fashion, with Otto Lightner's collection of turn-of-the-20th-century fine art and furniture. Many museum pieces in storage and others presently being restored will be make their debut as part of this exhibit that will be displayed in the museum's Grand Ballroom Gallery, which overlooks the Historic Swimming Pool area, now the upscale restaurant, Café Alcazar.
Masters of hosting chic affairs, the Lightner Museum team has orchestrated some serious fabulousness.
There will be an opening reception gala for which Period-appropriate attire is encouraged. Hors d'oeuvres, early 20th-century-inspired cocktails, music by Michael Arnella and his Dreamland Orchestra, and snobbery will ensue. Attendees will hobnob with Jessica Fellowes, author and speaker on everything Downton Abbey® and niece of creator Julian Fellowes.
There will be a VIP luncheon with Jessica Fellowes; Dining at Downton Abbey with cultural historian Francine Segan; Munch, Mingle, and Matriculate: A History of Chocolates, also with Francine; American Food Fads—Gilded Age to Today, a VIP dinner also with Francine; and New Years Eve, Hotel Alcazar 130th Anniversary Soiree.
The Alcazar Café will host daily afternoon teas at the Alcazar. Book the Upstairs/Downstairs at the Alcazar tour and learn what life was like for both guests and staff who visited and worked at the Alcazar Hotel during the Gilded Age in St. Augustine. Explore areas of the museum typically closed to the public.
Between October 4 and November 16, each Inn of Elegance is offering its guests a unique complimentary Dressing Downton package that includes 2 admission tickets to the Dressing Downton Exhibit, with entry at any hour on the date printed on the ticket (versus the time restriction if purchased online). Those tickets also include general museum admission. At Bayfront Westcott House, the package also includes a traditional English breakfast in bed with champagne mimosas and keepsake champagne flutes. Check individual inn websites for their offerings.
St. Augustine's Inns of Elegance
Where to stay whenever you're in town!
Bayfront Marin House
Bayfront Westcott House
Casa de Suenos
St. Francis Inn
St. George Inn
Save