October 22, 2015
Ripley's Believe It Or Not!
By: Jamie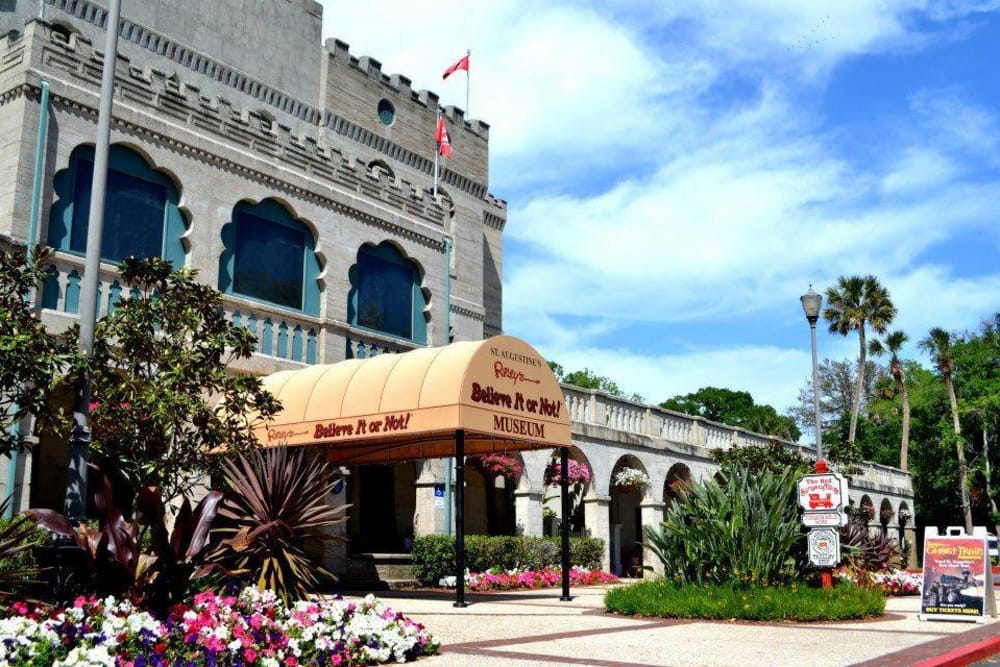 Ripley's Believe It Or Not! in St Augustine is filled with unique exhibits that you won't find anywhere else. In fact, Robert Ripley made it his life's goal to seek out the most captivating oddities in the world. The young Ripley began his career at the age of 14 when he sold a cartoon to LIFE Magazine. He quickly gained prominence as a sports cartoonist, landing a job at the New York Globe. One day, Ripley drew a series of cartoons featuring unusual sporting events. He gave it the name, "Believe It or Not!" As the cartoon became more and more popular, Ripley began to travel the world seeking out new and unusual things to feature in his cartoon. An eccentric by nature, Ripley was extremely passionate about his work. Today, the collections at the various Ripley's Believe It or Not! Museums showcase some of the bizarre artifacts he came across during his travels and tell the stories of the unusual people and cultures he encountered along his way.
At Ripleys St Augustine, you will see 800 exhibits, including a real shrunken human head, amazing works of art such as a man made completely out of shredded money and a manatee made of soda cans, and bizarre odds and ends from every corner of the globe. If you are lucky, you might also encounter one of the ghosts said to haunt the structure, originally built in the 1880s as private residence (formerly referred to as the Warden Castle) to the and then a hotel before housing Ripley's astounding collection.
Ripley's St Augustine is always hosting on site something fabulous, whether it be National Sword Swallowing Day, breaking the Valentine's Day Record for the most I' Do's said at the same time in the same location, ghost tours, skeleton hunts, awesome Halloween parties, or holiday events! Ripley's truly is a St Augustine staple. Follow them on Facebook and see for yourself!