November 1, 2015
Top Ten Reasons To Say ...
By: Jamie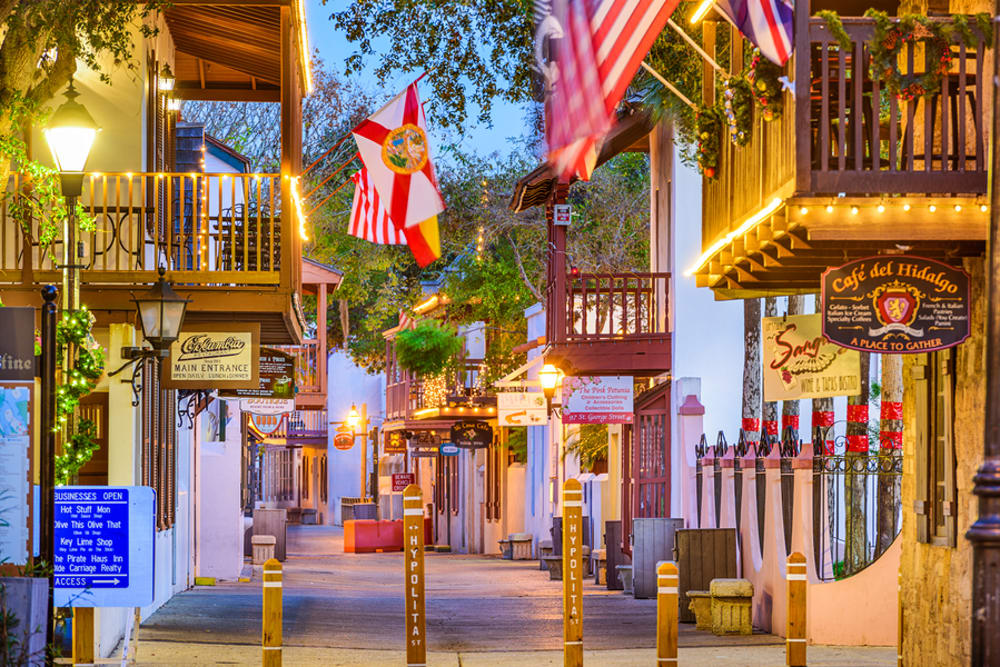 Top 10 Reasons To Say …
"I Do, Take You, St. Augustine, To Be My Destination Wedding Location"

10. High-end venues with bayfront and ocean views!
9. Charming B&Bs that specialize in hosting your most special day!
8. Private beachfront elopements!
7. Koi pond weddings!
6. On-the-water catamaran ceremonies!
5. Parking garage and easy-to-arrange shuttle service!
4. Made the Forbes "Top 10 Prettiest Cities" List
3. A top-notch, affordable vendor for your every need!
2. The Cinderella horse & carriage!
1. A thousand $$ just to fly two of you to Vegas PRICEY, versus a thousand $$ for a gorgeous courtyard ceremony and a catered reception for twenty of you! PRICELESS

*****************
Surely you're not still with one leg over the fence in terms of whether St. Augustine is where you want to get married, but if that is indeed the case, allow us to entice you further.
We have history and mystery, fine dining and vintage wining. We boast a town full of drama majors, professional actors, historians, archaeologists, and reenactment enthusiasts. We have art galleries, gift shops, antique stores, bookstores, dinner theatre, and opera.
We have all the hype of a major tourist destination, to include trolley tours, ghost tours, archaeological wonders, mainstream entertainment venues, a parking garage, museums, a marina, and a pedestrian-only shopping district.
Despite the hub-bub, our town is small enough, intricate enough, that everybody knows everybody whose anybody in the weddings and elopements business, and we have a dedicated network of professionals who will ensure that if they cannot make your moment happen, they will refer you to who can!
So join the long list of brides who have said I Do, Take You, St. Augustine, to be my destination wedding location! For advice, leads, and any other questions, email InnsOfElegance@gmail.com.