February 5, 2019
You Know You're In St. Augustine When ...
By: Jamie Narehood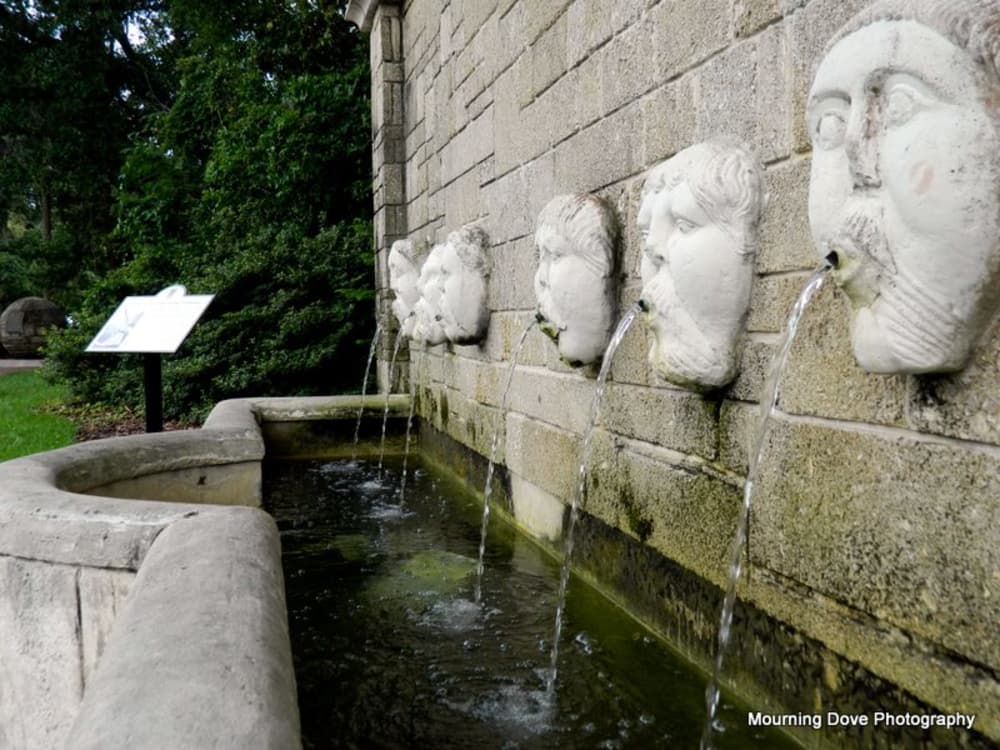 You Know You're in St. Augustine When …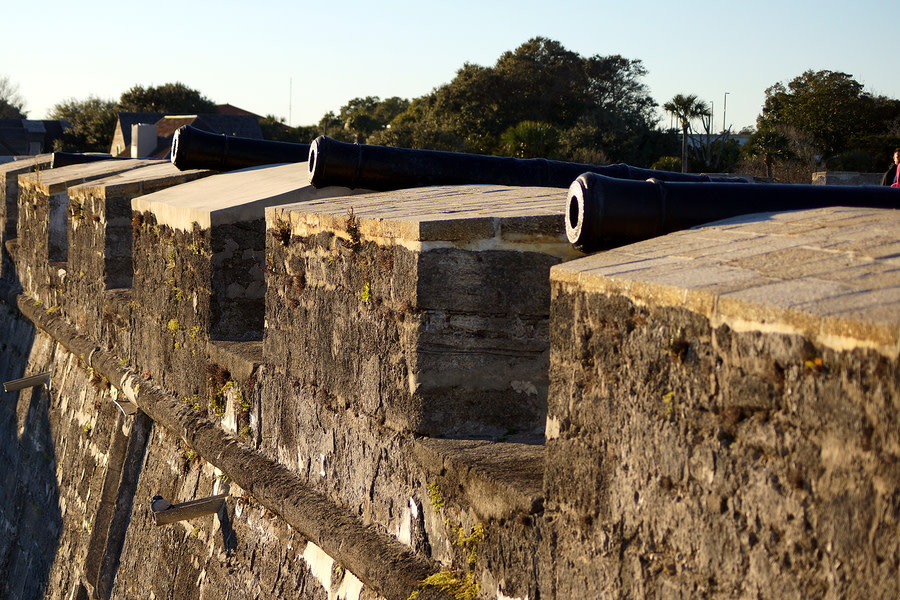 Thirty Minutes Prior to the Cathedral Basilica's Hourly Bell Toll ...
on Fridays, Saturdays, and Sundays, you hear re-enactment cannon fire coming from the gun deck at the almost 350-year-old fort, Castillo de San Marcos. Enjoy the echoes from afar or watch the demonstrations first hand on Fridays, Saturdays, and Sundays, at 10:30am; 11:30am; 1:30pm; 2:30pm; and 3:30 pm. The fort is located on San Marcos Ave, on the north end of the sea wall. You can't miss it!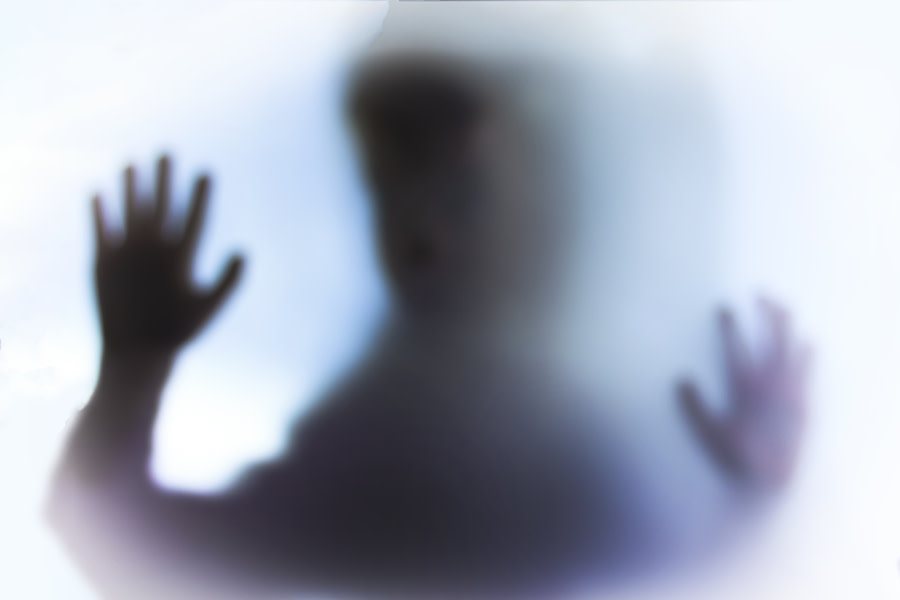 You Think It's Halloween ...
even though it's not, in large part due the nightly scripted ghost tours and impromptu paranormal investigations; dozens and dozens of adults meandering the streets dressed in period garb, steam punk fashion, and pirate waistcoats and breeches; and haunted stories and YouTube videos telling their truths. One such story comes from one of our sister inns, the St. Francis Inn, located on the corner of St. Francis and St. George streets. Some believe that the ghost of a young house servant (known as Lily) haunts this popular bed and breakfast. The story is told of a young man who lived with his uncle, Major William Hardee, who owned the Inn during the middle of the 19th century. He fell in love with "Lily," one of the young black servant girls, believed to have been a beautiful slave woman from Barbados. The couple would sneak into rooms to carry on their secret love affair. When the Major learned of the affair, he dismissed Lily and ordered his nephew to never see her again. Some say the nephew hung himself in the attic, others say he jumped from that window. Either way, that guest room, affectionately called Lily's Room, has been host to many a story, corroborating evidence of Lily's ongoing presence. For years, Inn guests and employees have reported apparitions of the ghost, in Lily's Room and in other parts of the Inn. Some have seen her passing in the hall. One housekeeper tells of listening to MTV on the television while cleaning Lily's Room. When she returned from getting clean sheets in the hall, the television was turned off. She jokes "Lily didn't like MTV!"
Lily's "fame" lent to her appearance in award-winning author, Owl Goingback's book, Breed.
Read more about the haunted happenings and investigations of Lily's Room.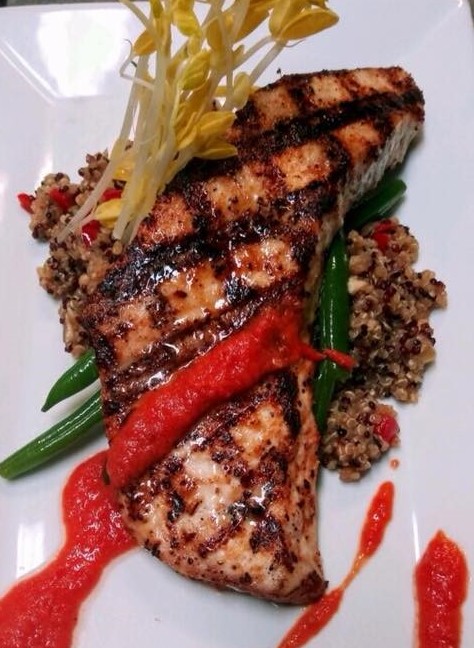 A different special each day, on this day, foodies enjoyed grilled swordfish over stir fried quinoa, sweet and sour cabbage, and roasted tomato ginger coulis at Raintree Restaurant.
You Realize You're Not Getting Out (of St Aug) ...
without becoming a serious food and drink aficionado, what with the coffee and pastry shops, food tours, tasting tours, sensational happy hours, street-side cafes, and award-winning restaurants. Check out our where-to-eat in St Augustine Page for some great ideas. https://www.innsofelegance.com/best-restaurants-st-augustine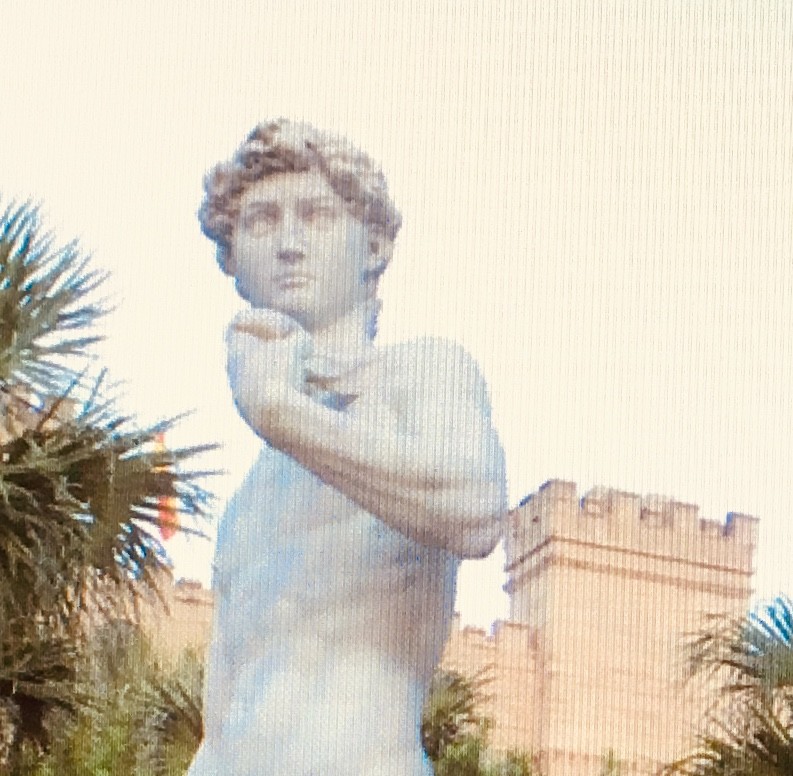 You Think You Just Saw the Statue of David ...
standing in front of what looks like a castle but what is actually a Ripley's! Yes, that is a full Statue of David replica. Yes, that is a castle. "The Warden Winter Home was built in 1887 for William G. Warden of Philadelphia. A partner with Henry Flagler and John D. Rockefeller in the Standard Oil Company. Warden was also the President of the St. Augustine Gas and Electric Light Company and Financial Director of the St. Augustine Improvement Company. One of the most imposing private residences in the city, it was a center of winter social activity. Its Moorish Revival architecture and elaborate interior reflect the exuberance of the Gilded Age and St. Augustine's role as a winter resort. It remained in the Warden family through the 1930s. In 1941 it was purchased by Norton Baskin and remodeled as the Castle Warden Hotel. Baskin and his wife, Marjorie Kinnan Rawlings (author of The Yearling), had an apartment on the top floor. Many writers and other distinguished visitors came here during its decade as a hotel. Locally know as Warden Castle, it has served as Ripley's Believe It or Not Museum since 1950."
Warden Castle is one of three castles in St. Augustine. Be sure to check out Villa Zorayda and Castle Ottis.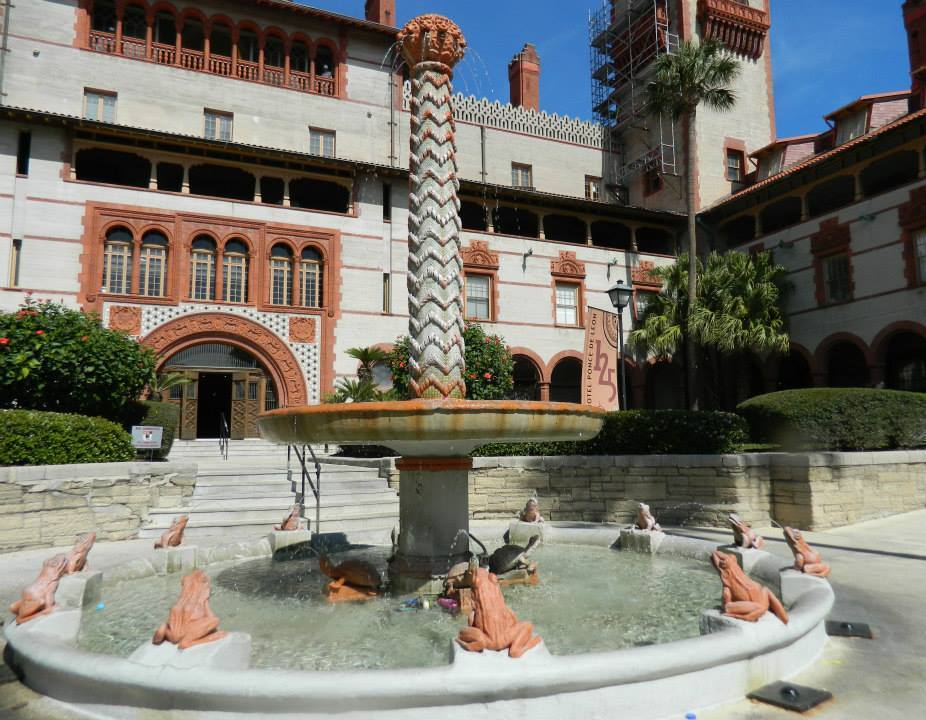 You Think You Have Seen Just About Everything ...
oops, wait, what's that back there? The opulent-hotel-turned-Flagler College entrance fountain, which served as a sun dial during the buildings St Aug lodging days. The four turtles directly underneath the fountain base represent the four seasons. The 12 frogs that surround the fountain represent the 12 hours of the day. Read more about the extravagancies this late 1800s glamorous hotel offered its guests.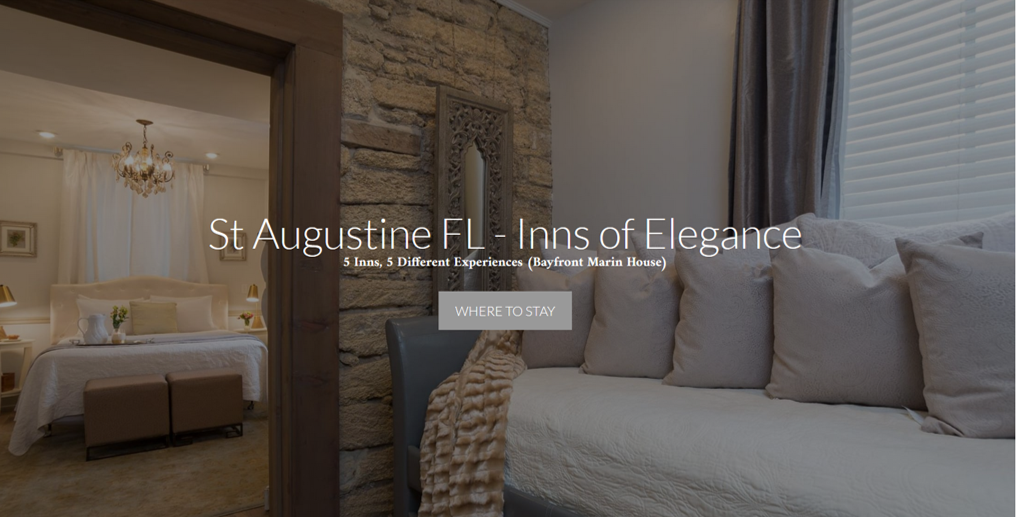 And, Of Course, You Know You're in St. Augustine When ...
everywhere you turn, there's one more super-cool-looking bed and breakfast, from which fabulous smells eminate, and everyone is happy and having the best time. Distinctive atmosphere, modern amenities, culinary flare, and high-class service will define your experience at each Inn of Elegance. Bayfront Marin House, Bayfront Westcott House, Casa de Suenos, St. Francis Inn, and St George Inn. Be sure also to check the Getaway Deals page for St Augustine discounts and specials as offered by our advertising partners!
Inns of Elegance -- Where to Stay in St. Augustine FL!