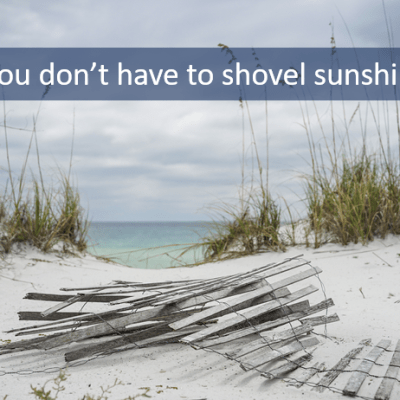 Winter
Things to do November thru February
Concerts at the Amphitheatre

Shows at Ponte Vedra Concert Hall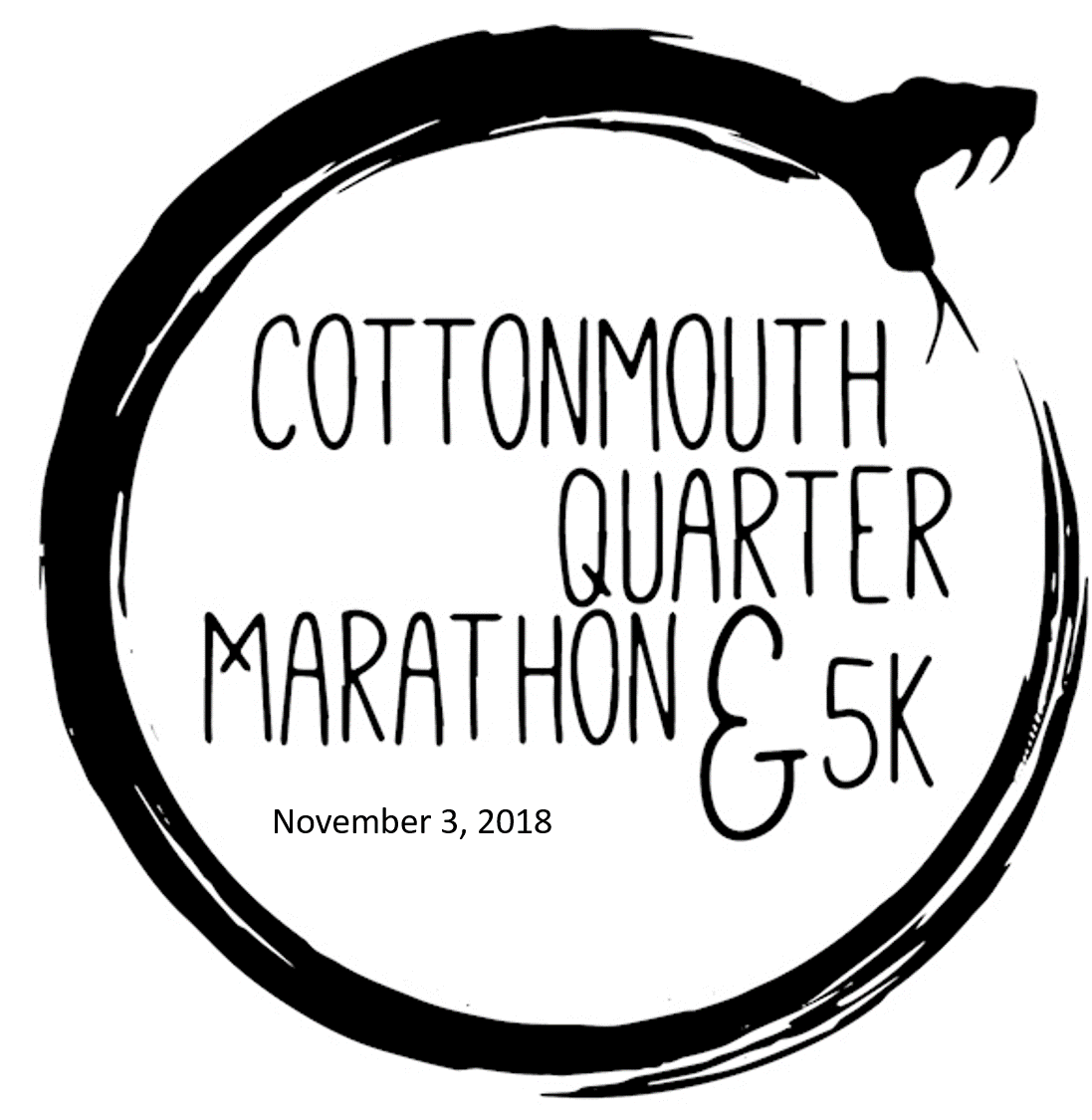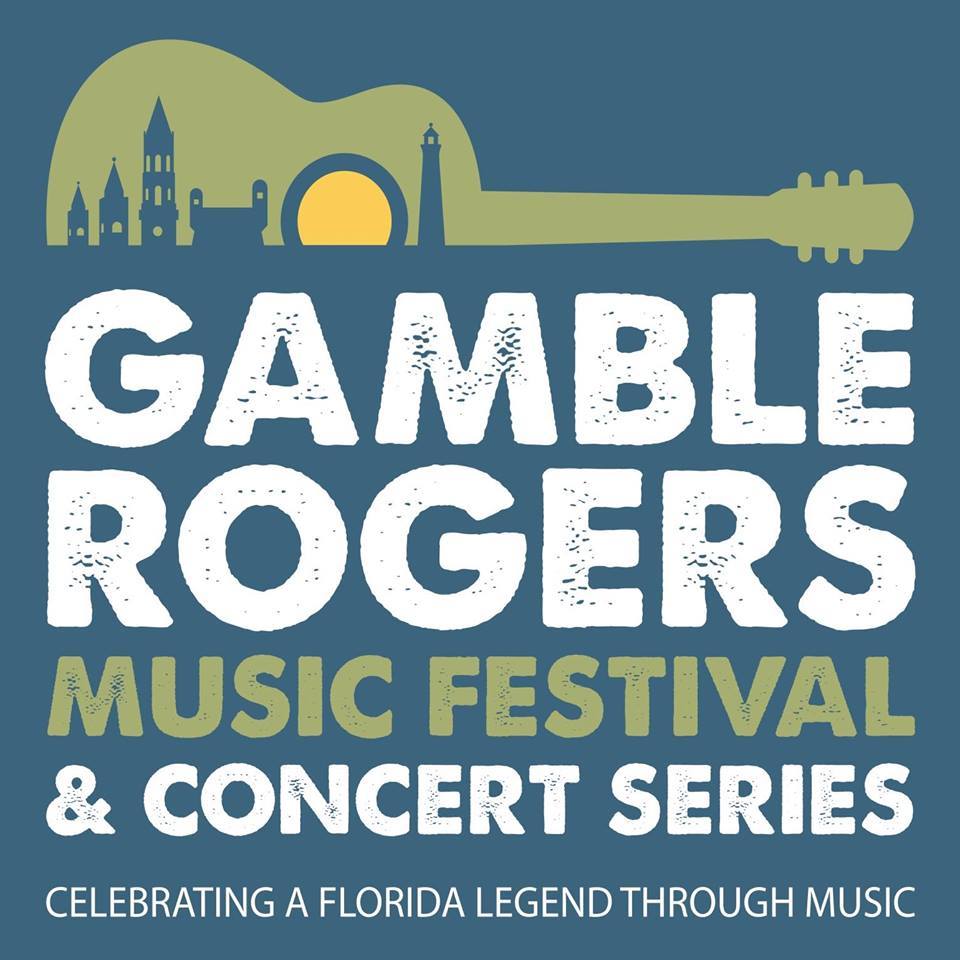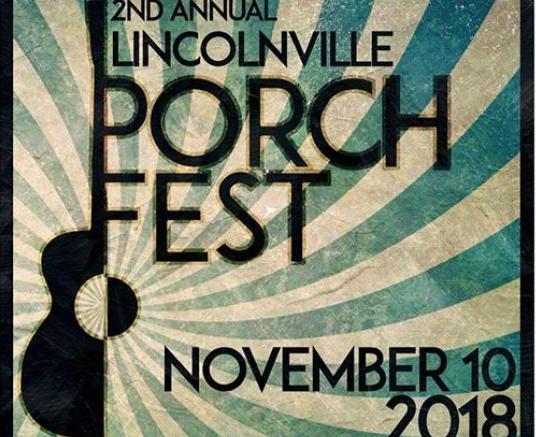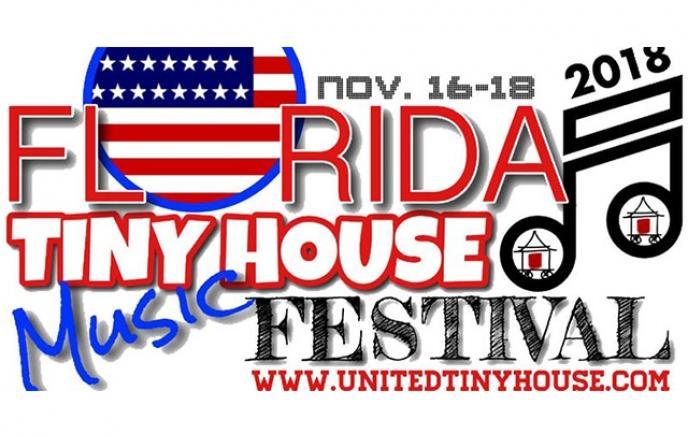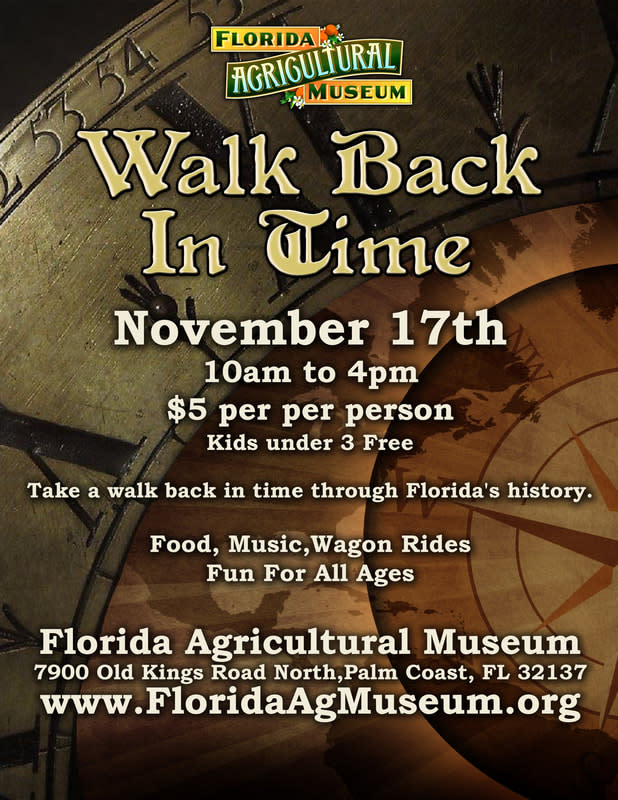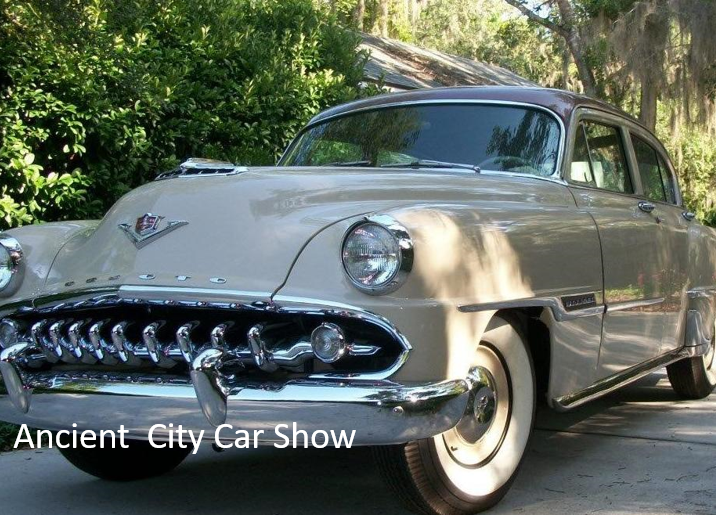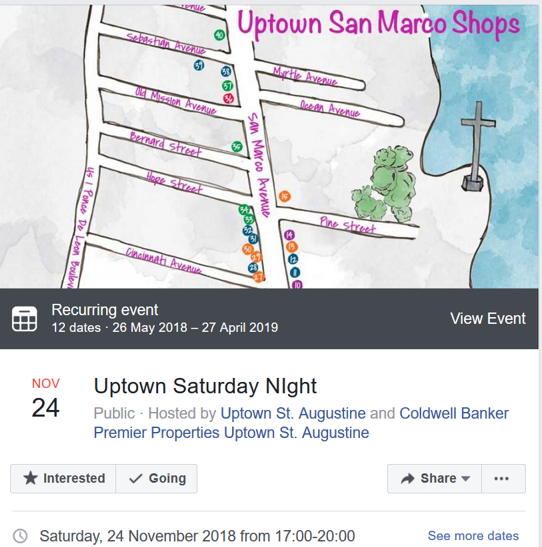 CLICK FOR HOLIDAY-SPECIFIC EVENTS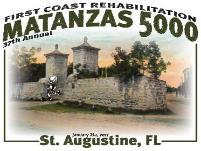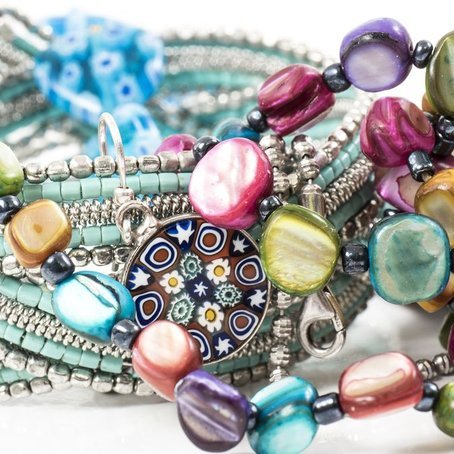 Annual Arts & Crafts Fair
February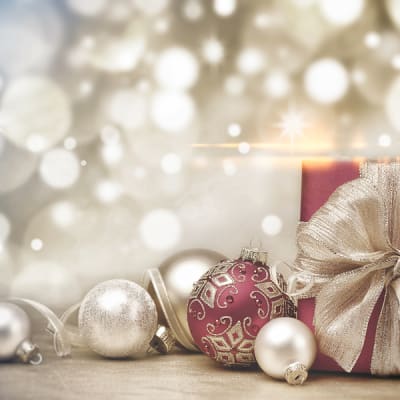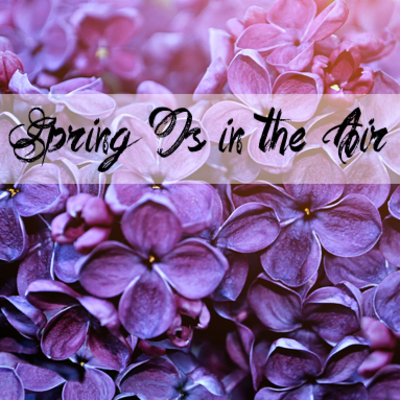 Spring
Things to do in St Augustine - March April May

Annual Searle's Raid
March



Annual Celtic Festival in March
Featuring Albanach!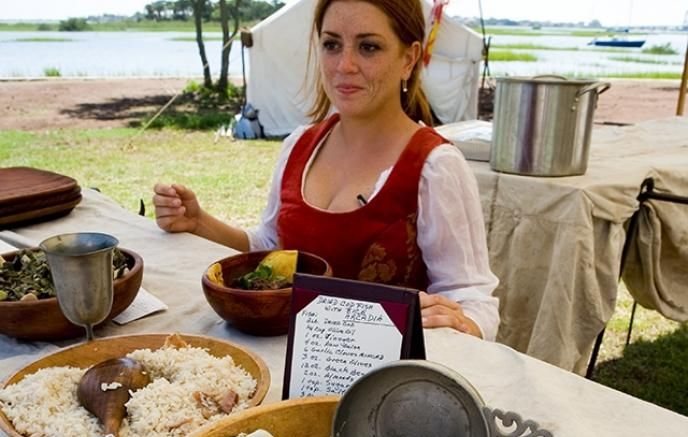 Annual Fashion Week
March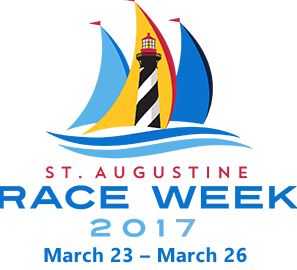 Annual Race Week
March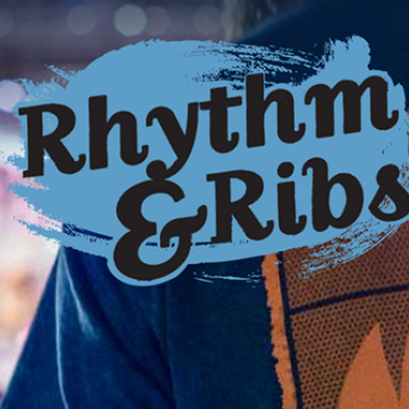 Annual Rhythm & Ribs
March/April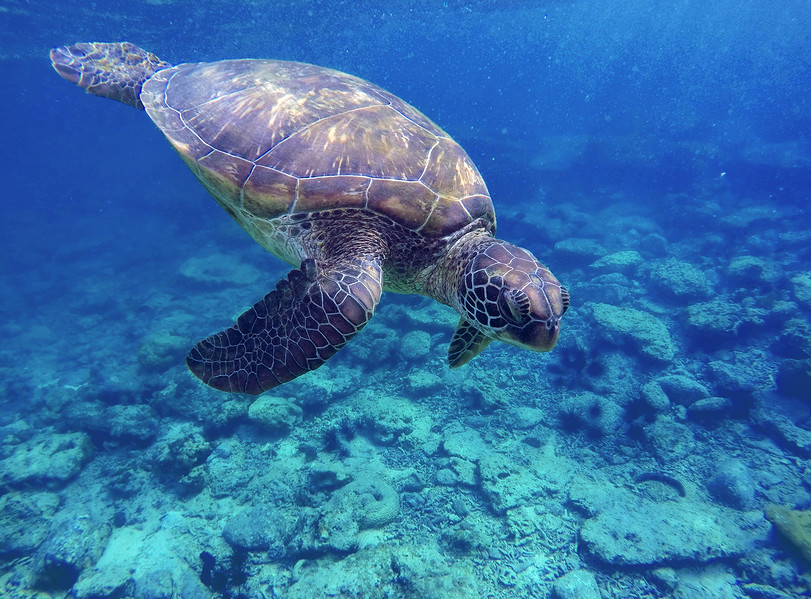 Sea Turtle Soiree on the Pier
April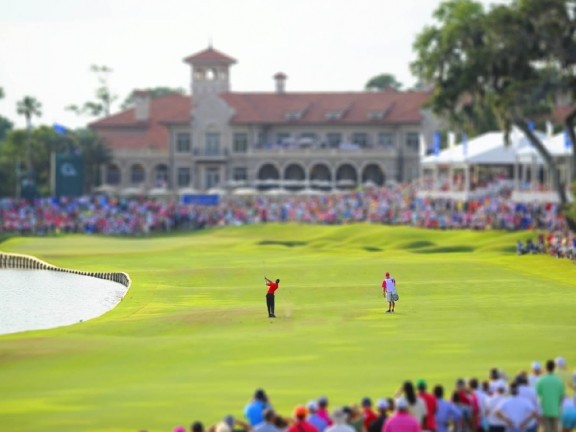 Annual PGA Players Championship
May
St. Augustine Community Chorus Spring Concert
May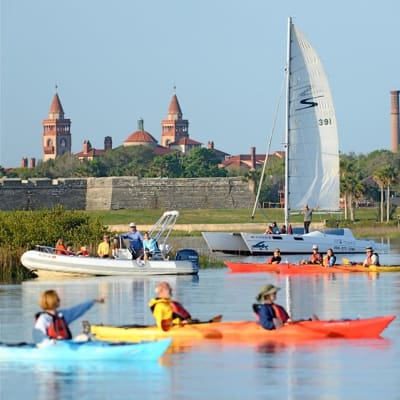 Summer
Things To Do In St Augustine - May June July August

Romanza's Festival of the Arts
May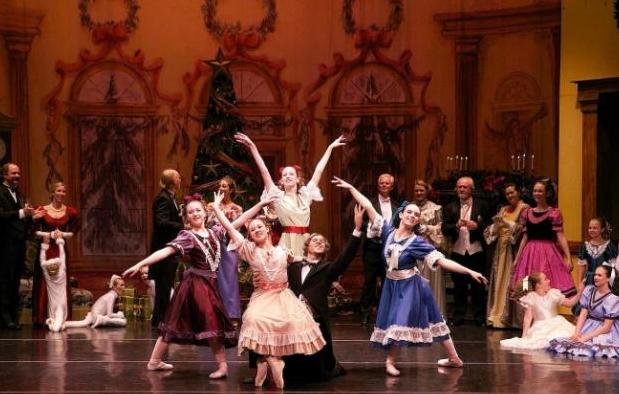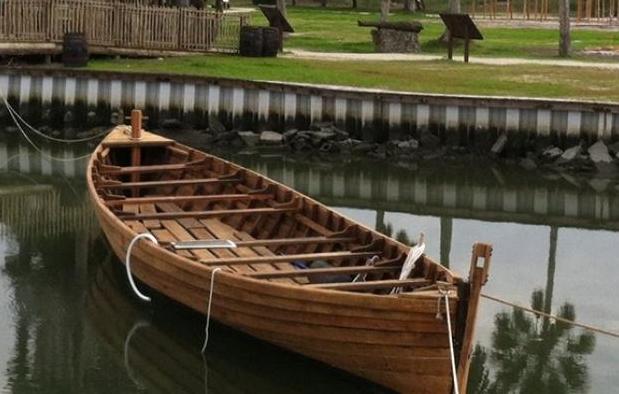 St. Augustine Maritime Heritage Festival
May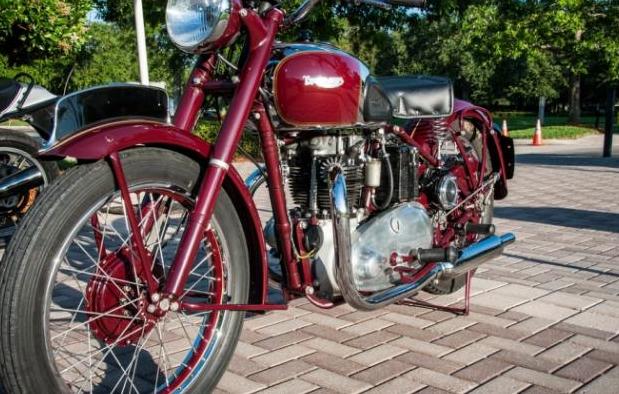 Drake's Raid
June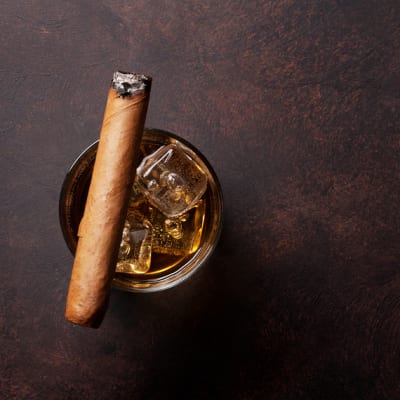 St Aug Humidor
Old City Cigars
Old City Cigars
123 St. George Street Unit 9
A stroll down St Augustine's famed St. George Street will lead you to Old City Cigars, featuring a walk-in humidor and a vault that houses limited edition cigars. "We offer a complete array of fine cigars. We import cigars from the Dominican Republic, Honduras, Nicaragua, along with many other countries. We work hand in hand with some of the finest cigar families that pride themselves with blending the finest tobacco leaves to make the finest cigars for any one palate."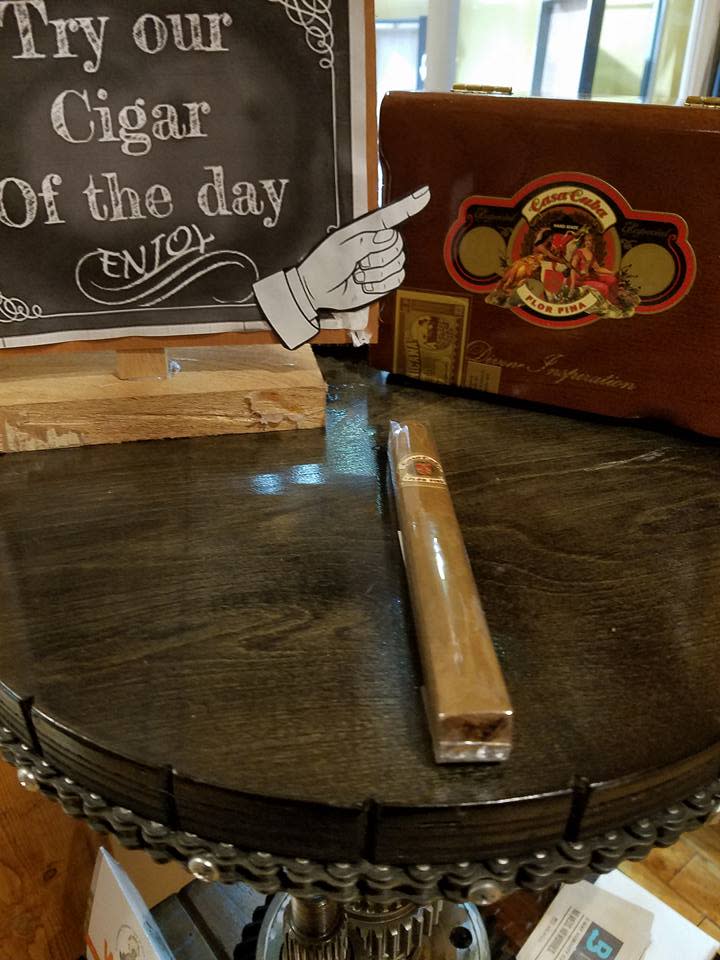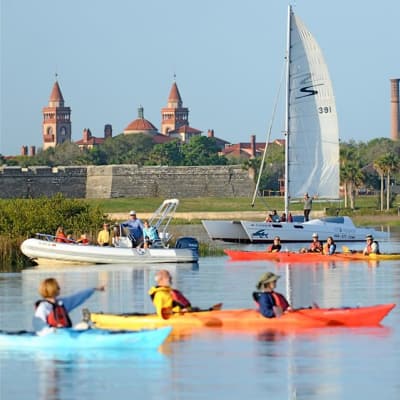 Water Tours
Kayaks Sailing Birding Nature Tours St Augustine
UPDATE: Click here to read about St Augustine EcoTour's EXCLUSIVE Nights of Lights Tour.
Environmentalism—a rather broad philosophy and social movement; at its crux, an attempt to balance relations between humans and the various natural systems on which they depend in such a way that all the components are accorded a proper degree of sustainability.
According to Zach McKenna (owner) of St. Augustine EcoTours, St. Augustine FL and the coastal southeast is a spot unlike anywhere else in the world. It is an incubator of sorts, where 70% of all the life on the east coast originates. It is home to over 300 species of birds, from bald eagles to white pelicans to a pink bird called the roseate spoonbill only found in South America, Florida, and recently noted to be making their way to South Carolina; unusual jellyfish; sea turtles that come to lay eggs; hundreds of dolphins; the rare manatee; and further off shore, whales in the winter (females come from Nova Scotia to have their calves here, as the shallow warm waters of St. Augustine's estuary protect them from the orcae.
McKenna says that St. Augustine EcoTours was founded as an educational resource for the local and extended community and started the first major population study of the Atlantic Bottlenose Dolphin in our area. All research is noninvasive and internally funded. It is an invaluable resource to our community with regard to efforts for marine mammal protection and wildlife rescue. A percentage of income is contributed to local, national, and international environmental organizations. "Our continuing goal is to give back to the community through research and presentations. In the future, we will take this a step further by building a program that offers under-privileged schools the opportunity to get on the water for natural observation experiences."
St. Augustine EcoTours offers three adventures – kayaks, sailing, and research boat. All guides are interpretive naturalists and either/or certified kayak instructors or U.S. Coat Guard-licensed boat captains and will explain to you the elements of the estuary. These passionate guides are as good with people as with animals and will customize the trip to the interests of the group." Our guides don't just tell you what you're seeing but WHY it's here".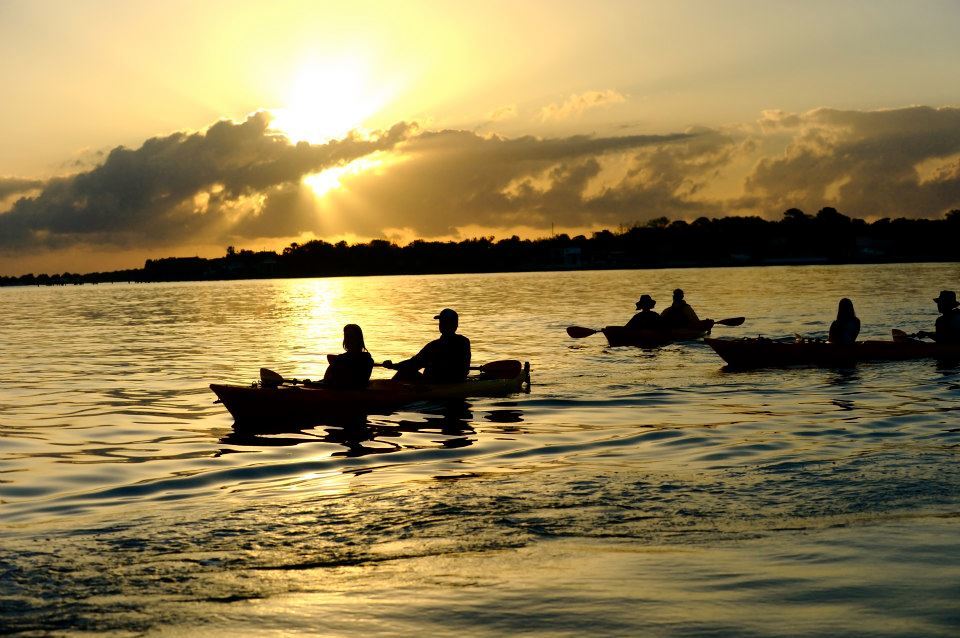 Experience is not required for the two-hour guided tandem kayak nature tour. A brief paddling clinic will get you comfortable with your paddle and kayak. Before getting into the boats, your guide will instruct you on the basics of how to hold and use your paddle in the most efficient way. You'll do a little kayak-specific stretching while you get comfortable with the equipment on land and learn the safety protocol. Then your guide will take you on a paddle under the St Augustine FL Bridge of Lions, past the Castillo de San Marcos, and into the saltwater marshes of the historic Mission grounds. If you're up for a backcountry tour, your might enjoy Washington Oaks Gardens State Park, Guana River - Guana Tolomato Matanzas National Estuarine Research Reserve, Moses Creek Conservation Area, Faver-Dykes State Park, or Moultrie Creek.
The research boats will take you on a dolphin, birding, and nature tour, up to six passengers. This 90-minute trip explores the rivers and creeks surrounding St Augustine FL and combines dolphin and bird watching with marine ecology, historic sights, and an amazing boat ride. You'll watch for wildlife in distress and maybe even get to hear the dolphins or a school of shrimp by way of the research hydrophones. This trip is guaranteed to excite and to educate!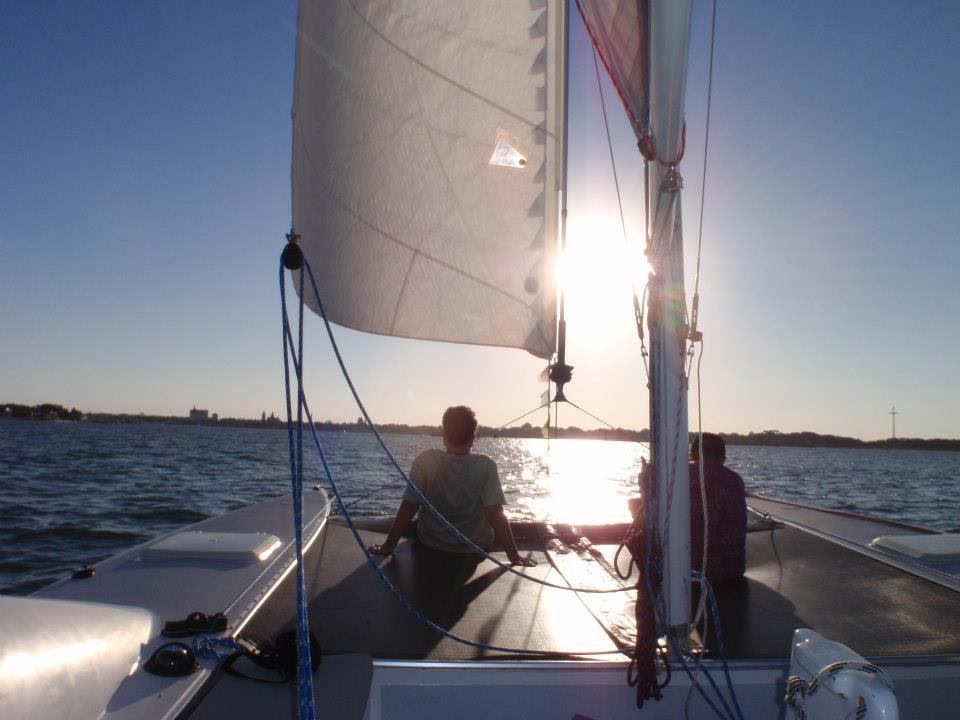 If a 2-hour sailing adventure floats your boat, St. Augustine EcoTour's 27-foot catamaran has comfortable seating in the back and a trampoline up front for lying between the sea and the sun. Learn to sail or lie back and relax!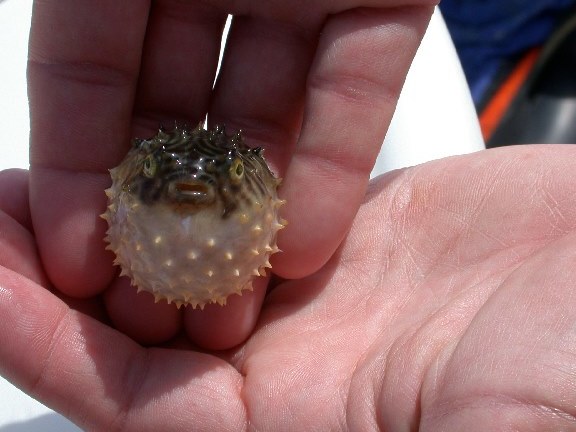 Don't shy away from the photography tour, thinking this is just for professionals! You can great shot on the regular nature boat tour, but if you want a down-and-dirty photographing opportunity, this tour is for you! Check out all the nature photos on St Augustine Ecotours Facebook page!
Be sure to visit www.staugustineecotours.com to check out all of their great tour offers!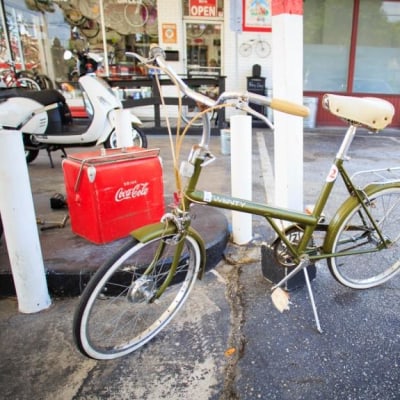 Bikes Scooters Segways Coups
St. Augustine Bike Rentals
125A King Street, St Augustine FL
904.547.2074 / www.StAugustineBikeRentals.com
It's no wonder the tourists and even the locals say it's no big deal to not use your car in St Augustine. Of course we have the standard transports--trolleys and cabs--but thanks to St. Augustine Bike Rentals, we also have fun bicycles, pedicabs, scooters, segways, and those cute little coupes! Whether you want to experience St. Augustine with a guide or set out on your own, St. Augustine Bike Rentals will hook you up! Be sure to ask your Inns of Elegance nnkeeper if there is a discount coupon for bike or scooter rental!
WHERE TO STAY?
This exclusive group of St Augustine bed and breakfasts--Inns of Elegance--is proud of its historic town in Northeast Florida. The staff at each of these historic and luxury inns--Bayfront Marin House, Bayfront Westcott House, St Francis Inn, St. George Inn, and Pearl of the Sea--are among the best, receive rave reviews on TripAdvisor and other sites, and would be delighted to help you plan the very best St Augstine vacation getaway ever! Good luck trying to decide at which inn to stay! Click the links below to visit their individual websites, check out all their specials, view their rooms, etc.
Bayfront Marin House
Bayfront Westcott House
Pearl of the Sea
St Francis Inn
St George Inn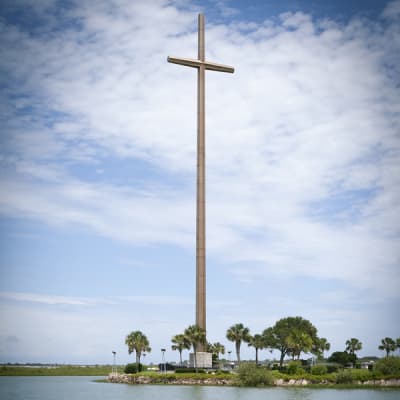 Worship
Where to worship in St Augustine
You need not be a traditional church goer or organized religion subscriber to appreciate the significant religious history of St. Augustine FL.
Spanish explorer Pedro Menendez de Aviles,is credited with the founding of what is known today as one Florida's most popular historic vacation spots (and destination wedding locations)--St Augustine FL!
Mission Nombre De Dios traces its origins to the founding of the Ancient City on September 8, 1565, when Menendez landed and proclaimed for Spain and for Church what today is known as the Nation's Oldest City, St Augustine FL.
It was here where Menendez knelt to kiss a wooden cross presented to him by Father Francisco López de Mendoza Grajales, chaplain of his expedition. It was on these grounds that Father López would celebrate the first parish Mass and begin the work at America's first mission. It was at this sacred spot that the Spanish settlers would begin the devotion to Our Lady of La Leche that continues into the present. Today there stands a 208-foot stainless steel cross, a Beacon of Faith, if you will, for all to see.



One of St. Augustine's most well known places to worship is the Cathedral Basilica of St. Augustine, is a testament to the city's rich Catholic tradition. Boasting beautiful architecture and a fascinating history, the Cathedral Basilica holds a special place in the hearts of many as the first recorded parish in the United States. However, you don't have to be Catholic to enjoy this breathtaking edifice. Founded on September 8, 1565, the original structure, along with several subsequent reconstructions, was destroyed by fire. The building that we now recognize as the Cathedral Basilica of St. Augustine was completed in 1797, which is when its most distinctive feature, its striking bell tower, was added. Today, almost everyone who visits stands in awe of the exposed beams, antiquated imagery, stunning stained glass windows, and general grandeur of this centuries-old structure.
With so much historical significance and aesthetic appeal, it is no surprise that this awe-inspiring site has been the location of hundreds of St. Augustine weddings. Trending as of late has been the full-inn rental of St Augustine B&Bs for out-of-town wedding guests!
St. Augustine's Cathedral Basilica rivals even that of the area's renowned beaches, making it one of the most popular Wedding Venues in St. Augustine. Couples love to exchange vows surrounded by the ornately decorated walls and richly detailed ceilings of the Cathedral Basilica. More than just one of the Wedding Venues in St. Augustine, the Cathedral Basilica is a place where ordinary individuals are invited to worship, pray, or simply admire the architecture and absorb the centuries of history that are represented by this extraordinary structure.
Located on Treasury Street, the Cathedral Basilica of St. Augustine is one of the Best Attractions in St Augustine FL and is just a stone's throw from our St Augustine Inns. If you're planning a St Augustine Beach Vacation, you've come to the right place! Our St Augustine Bed and Breakfasts are centrally located near all of the best St Augustine FL Attractions, including World Golf Village St Augustine, Fort Matanzas St. Augustine, the Colonial Spanish Quarter, and the best Jazz Bars St Augustine. We're also near some of the most sought after Wedding Venues in St. Augustine, and our St. Augustine Bed and Breakfasts offer only the best accommodations!
Grace United Methodist Church
8 Carrera Street, St. Augustine FL 32084
www.graceumcstaugustine.org
Grace United Methodist Church of St. Augustine FL began in the parlors of the Old Florida House Hotel. George Atkins, from Asbury Park, New Jersey, came to St. Augustine, and was instrumental in organizing a Methodist Episcopal Church founded in 1881. The small congregation met in various locations over the next three years.
The first pastor, Rev. Samuel Payne, began to raise funds for a church building. During the winter of 1884, construction of the "Olivet Methodist Episcopal Church" building had progressed to the point that the congregation held services in the new building. Pews were made from construction material spread between nail kegs, and the windows were covered with muslin. The building was constructed on the corner of Tolomato (now known as Cordova St.) and King Streets in St. Augustine FL, on land that was later needed for the plans of Henry M. Flagler.
Mr. Flagler had started construction on the Ponce de Leon Hotel and envisioned a courtyard surrounded by three of his hotels. To accomplish that vision he needed the land where the Olivet Church stood. In 1886, he made a proposal to the trustees to donate the land on the corner of Carrera and Cordova streets and to build a church and parsonage on that site in exchange for the Olivet church land and building. The proposal was accepted and construction started in 1886. The buildings were designed by Carrere and Hastings and erected by McGuire and McDonald, the same architects and contractors that planned and built the Flagler hotels and Flagler Memorial Presbyterian Church, thus forming one of the most impressive, cohesive architectural complexes in the nineteenth century America.
Ancient City Baptist Church
27 Sevilla Street, St. Augustine FL
www.ancientcitybaptist.org
Each week we want you to be able to experience relevant teaching of the Bible and genuine, passionate worship. We know that your first time at a church, any church, brings up some questions. ACBC offers a blended worship service on Sunday mornings at 11 am. Click here to read more!
First United Methodist
118 King Street St. Augustine FL 32084
(corner of King and Riberia Streets)
www.first-united-methodist-church.org
Our Vision is "To seek and bring all to the body of Christ by presenting the Word of God in a nurturing environment. We will strengthen every facet of the church, family and community so that we can grow to our fullest potential." We welcome all who would come to visit and worship! Open Hearts Open Minds Open Doors, The People of the United Methodist Church.
Memorial Presbyterian
32 Sevilla Street, St. Augustine FL
www.memorialpcusa.org
Christian worship is the glad response of the people of God for God's self-giving to us and to all the world in Jesus Christ. In it, we remember what God has done; give thanks for God's grace and mercy; nurtured in our faith and life and renewed for our service in the world. To worship God in Jesus Christ is to praise God. It is to acknowledge God's ultimate value in our lives and the poverty of our lives apart from God. And so, we pause, we turn, and together we offer our praise and thanks to the One who has created us, who redeems us, and who sustains us in every day of life. From the sanctuary we go forth to live out our worship in daily life.
From the end of May until the middle of September each year we follow a summer schedule which features one service at 10:00 a.m. in the sanctuary. During the remainder of the year services are held at 8:30 and 11 a.m. in the sanctuary. An evening Bible study with music is held at 5 p.m. in the chapel, whcih is on the north side of the sanctuary.
The Sacrament of the Lord's Supper is celebrated on the first Sunday of each month. All baptized Christians are invited to share in this sacred meal.